Emergency Backup Generator in Parker, TX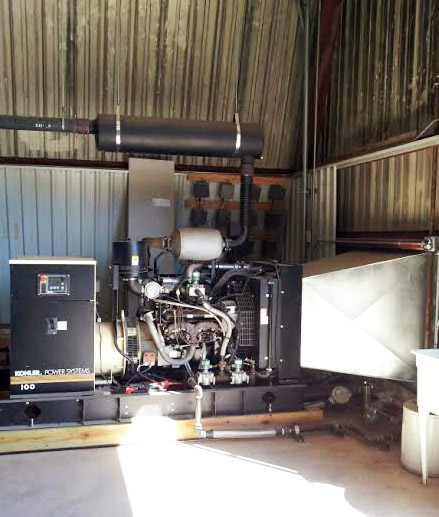 A 100 KW generator was installed at a large estate home in Parker, TX to provide emergency backup. Because the generator can be a bit loud at times, our electricians installed the backup generator in the barn on the property in order to accommodate the owners of the home and their daily lifestyle, without the constant distraction of a noisy generator. This 100 KW generator was the best option for the homeowner to get the efficient power that they needed immediately.
The backup generator that was used at the home in Parker, TX was fueled by natural gas, which has a multitude of benefits compared to other generators using oil, gas, diesel, etc. The generator is known to provide power and electricity when power has been lost in an area. Some of the benefits of using a natural gas backup generator include the following: the dependability from energy efficient fuels; cleanliness compared to other types of fuels; cost effectiveness; safety with fewer health risks involved when handling the generator; and the eco-friendly aspect of natural gas being a renewable energy source that inflicts the least amount of harm to the environment.
Contact us today!