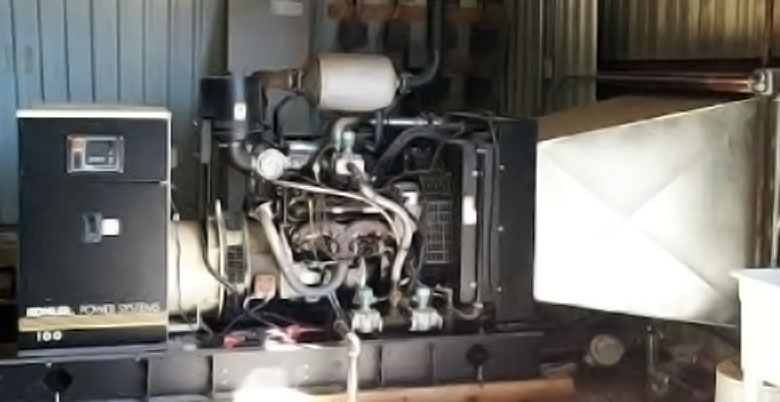 Emergency Power Services in McKinney, Plano, Garland, Richardson, and Allen, TX
Schedule an Appointment?
Fill out the form below and we'll get back to you right away.
It can be very stressful when faced with a sudden malfunction of vital critical power systems. System downtime can happen when you least expect it. Power failure can be caused by power distribution issues, bad weather, system breakage, sudden part failure, or even failure of the backup power system.
Most companies and organizations rely on a consistent power supply to continue operations. Downtime is unacceptable and can result in wasted resources or loss of revenue. Here are some suggestions on what you can do to prepare for power failure:
Use uninterruptable power supplies (UPS) on the most critical equipment.
Make sure that data is backed up on a regular basis.
Identify power source alternatives like generators.
Ensure that there are processes in place to continue critical functions.
Perform regular maintenance of equipment.
These are just preventive measures. However there are times when these are just not enough. If you face unexpected downtime with no functioning back up power supply, Pettett Electric can help you, anywhere in Plano, Garland, Richardson, and Allen, TX.
Pettett Electric provides emergency power services to businesses and establishments. With just a call, we will provide a quick and reliable service to ensure that your facility is back up and running in no time. It does not matter if you have a small shop or a large factory. We are fully equipped to provide you emergency power when you need it the most.
We install generators, back up power supplies, emergency lighting, and a host of other equipment that should keep your business running while the main power issue is being fixed. We assist you in determining which equipment will fit your needs and install accordingly, ensuring that all your power needs are addressed without costing more than what is necessary. We understand that every scenario is different and that each problem has specific solutions. We can guarantee your immediate power restoration when you need it the most.
We also provide troubleshooting, repair, and maintenance services to help you prevent any unexpected downtime. We detect signs of trouble and identify if parts replacement is needed before the failure occurs. We review installed equipment to ensure they perform as designed. Our highly-trained technicians will ensure that fixes are done correctly to prevent more costly maintenance, property damage or accidents.
We at Pettett Electric strive for the best customer service experience. We provide good value-for-money solutions. Our experienced technicians provide quick and reliable service with just a call. Our number is 972-388-3560. Our friendly customer service representatives are ready to listen and provide free estimates. Contact us now!