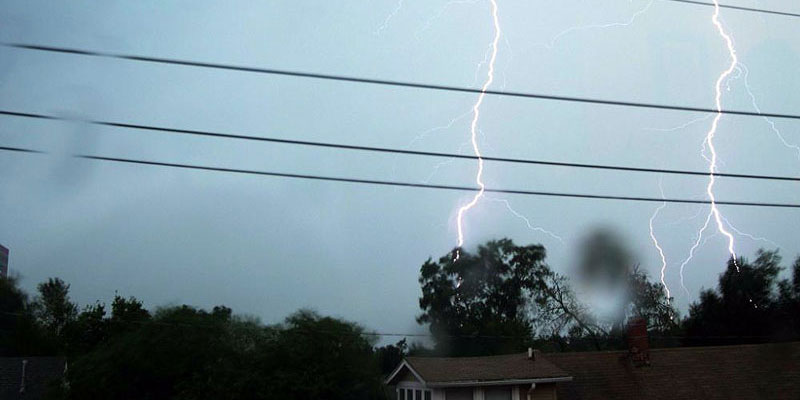 Surge Protection in McKinney, Plano, Garland, Richardson, and Allen, TX
Schedule an Appointment?
Fill out the form below and we'll get back to you right away.
A power surge is a brief, unexpected increase in voltage in an electrical circuit. Power surges can inflict permanent damage to equipment. To protect and extend the life of your high-end electronic equipment, it is essential to have surge protection installed.
Power surges are unavoidable. They happen when something increases the electrical charge going to the outlet. There are multiple possible causes. A common cause of power surges is the operation of certain electrical devices themselves. Turning on high-power devices like refrigerators and air conditioners, or even smaller devices like power tools result to sudden demands for power. This then interferes with the voltage flow. These power surges can happen multiple times each day.
Power surges are also caused by external factors like lightning strikes or accidents involving power lines. Surges also occur when power comes back up after a power outage. They can also happen when there are problems with the power company's equipment or when there is faulty wiring.
Surge protectors are necessary in the operation of computers and other high-end electronic equipment. Any device that has a microprocessor is sensitive to power surges. Aside from computers, microprocessors can also be found in televisions, entertainment centers, and other household devices.
These devices should be protected from large power surges, like those caused by lightning strikes, that can cause immediate damage. Although these may occur rarely, when it does happen, more often than not, unprotected devices will get fried and can become permanently unusable. Electronic devices should also be protected from small, unnoticeable surges that happen several times daily. These kinds of surges do not immediately cause damage. However, constant exposure to them can cause deterioration of the devices' internal circuitry, ultimately resulting in device failure.
Lack of protection from power surges can cause device failure of your expensive electronic devices. It can also lead to unfortunate data loss. You do not have to worry though. If you do not have surge protection installed, our emergency power services can help you.
Pettett Electric provides surge protection services, including installation, troubleshooting, repair and maintenance. We have years of experience dealing with electronic devices. Sometimes, power strips alone are not enough, and you need professionals to assess the needs of your home or business. Our highly-trained technicians will assist you in deciding what kind of surge protection will best suit your needs.
With thousands of satisfied customers, Pettett Electric is the name you can trust. Contact us at 972-388-3560 for a free estimate. Our customer service representatives are always ready to hear from you. Call us now!