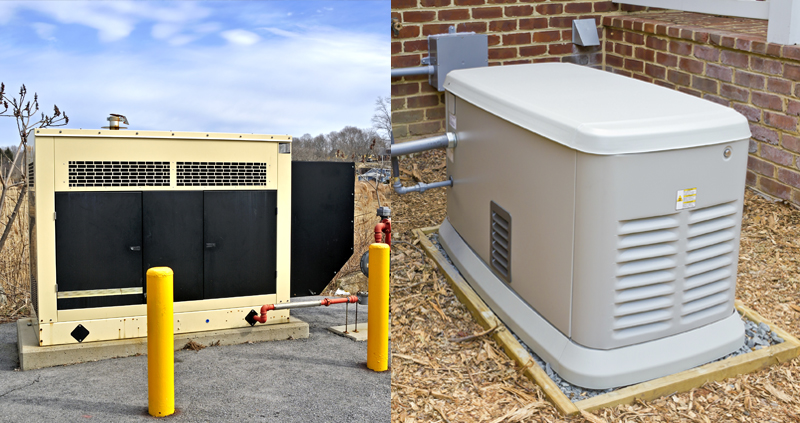 Backup Power Generators in McKinney, Plano, Garland, Richardson, and Allen, TX
Schedule an Appointment?
Fill out the form below and we'll get back to you right away.
Unexpected power outages can cause a lot of inconvenience and anxiety for the unprepared. Ice storms, hurricanes or heat waves can easily knock out a home's power supply and can literally leave you and your business in the dark without the security of electrical devices to keep you safe.
The option of getting a standby power generator has become the standard backup to address these kinds of situations. Many people can rest easier knowing that their business functions can continue to run or that those important files won't get lost whenever there is a loss of power. However, getting one installed and running properly for your company isn't something that can simply be done on your own.
Pettett Electric has had years of experience when it comes to the installation of backup power generators. We have a team of highly efficient commercial electricians working within the greater North Texas area who will walk you through every step of the way – from installation to instructing you on how to operate the generator on your own. They are also well-versed in all the necessary local codes and regulations in case there's a need to do maintenance work on it at a later date.
Generator Safety Guidelines
There are several things to always keep in mind when operating or installing a generator in your home. Here are some safety tips that you can follow to avoid any possible risks or accidents:
Find a safe place outdoors and on a level surface to place your generator
Make sure to have enough gasoline to run the generator in case of extended power outage
Check carbon monoxide levels, especially when positioned near inhabited rooms
Make periodic maintenance checks to ensure that your generator is working properly
If there is a need to make adjustments to the generator's settings, get a certified electrician to make them
Check to see if all compartments are closed and there is proper air ventilation when the generator is running
Be sure to turn off and disconnect the generator from any power connections when not in operation
Pettett Electric Specializes in Generator Installation and Maintenance
When it comes to the installation and maintenance of your business' backup generator, it's best to leave it to the experts. If you need someone to help you get your generator up and running, then Pettett Electric is the name to look for. We have trained and certified technicians who can go to your place of business and help service or install your generator as soon as possible.
If you're interested in learning more about our commercial or residential electrician services, you can reach us at 972-388-3560 or contact us through the form. Call us now!