For example, you may be considering replacing an old gas stove with a new, sleek, state of the art electric top stove and oven.
We at Pettett Electric understand that safety is a number one priority, and this is why you can count on our team of highly-skilled and experienced technicians to provide top-quality electrical services without cutting corners.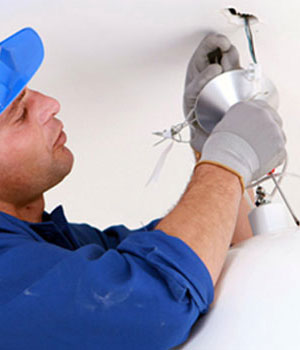 We can provide you with FREE accurate estimates as well as valuable advice and recommendations. Also, we give you the necessary expert assistance for any type of electrical-related job and ventilation system. Perhaps you are replacing a fridge with a bigger one with a more powerful motor. It may even be a case of adding more lights or electrical sockets in the kitchen to accommodate more appliances. In all of these situations involving kitchen electrical upgrades, making sure that everything is connected and wired properly is very important since the kitchen area tends to be exposed to a lot of heat, humidity, and moisture. By ensuring proper installation of fixtures and appliances in this type of environment, harmful electrical fires and shocks can be easily prevented.
Having served residents and businesses in Addison, Carrollton, Coppell, Dallas, Richardson, Dallas, TX and nearby areas for 30 years and counting, we have literally thousands of satisfied clients who can attest to the stellar quality of our services. So for any of your electrical needs, make sure to give Pettett Electric a call at 972-388-3560 or send us a message via our contact form. We will quickly get in touch! Our friendly and helpful staff are on standby to answer any of your inquiries, as well as provide you with information on how to take advantage of our FREE ESTIMATES.