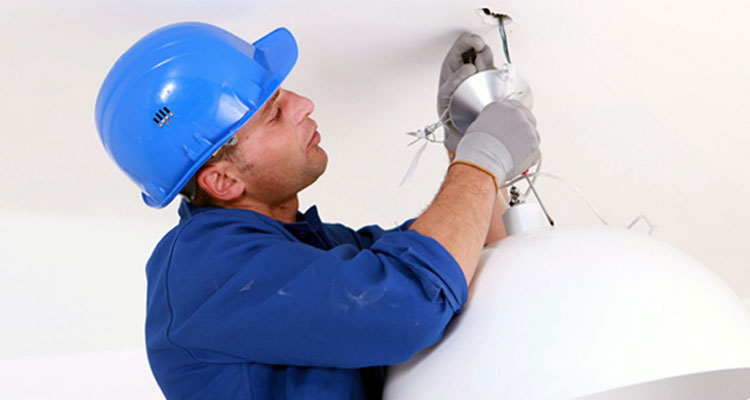 Light Fixture Installation Electrical Services in McKinney, Plano, Garland, Richardson, and Allen, TX
Schedule an Appointment?
Fill out the form below and we'll get back to you right away.
The lighting in your home or establishment is an important part of your local electrical system. Besides being a major interior design element, having proper lighting is vital because it also tends to affect the people within the premises. Having properly-installed lights not only provides safety by having well-lit areas such as in hallways or pools, but it can also influence other things such as people's productivity, their moods, as well as the general ambiance and atmosphere of the place. There are even some health benefits that can be derived from good lighting as it reduces the chances for eye strain and fatigue. On top of that, having good lighting can even improve the value of an establishment as it adds to its overall appeal.
In every residence or business, though, we tend to use a combination of various types of electrical lights in order to get the effect that we want. It can include recessed lighting, LED lights, drop lights, chandeliers, spotlights, and so on, but what is important is to make sure that all of these light fixtures are installed correctly by professional and licensed electricians.
We at Pettett Electric understand the importance of proper light fixture installation, and our team of highly-trained and experienced electricians has the tools and skills necessary to make sure that everything is done according to the correct specifications. We ensure that all fixtures are properly wired, and that your local power supply and breaker box can handle the power requirements of your entire lighting system. These points are crucial in order to remove the possibility of electrical fires, shock, overloads, and power surges that can damage electronics or harm people.
Having provided homeowners and businesses in Collin County, TX and surrounding areas with top-notch service for 30 years and counting, we have literally thousands of satisfied customers who can attest to our expertise, efficiency and success! Our electricians can provide you with accurate estimates, as well as valuable advice and recommendations, on any type of electrical job you need completed. We don't cut corners, and we don't charge any hidden fees, which is the reason why our company is considered a premier electrician company in North Texas.
So if you're considering adding or changing the light fixtures on your property, whether for indoor or outdoor lighting, make sure to give Pettett Electric a call at 972-388-3560, or send us a message via our contact form to ask for a FREE ESTIMATE. Our friendly and helpful staff is always on hand to answer any of your inquiries, so call us today!