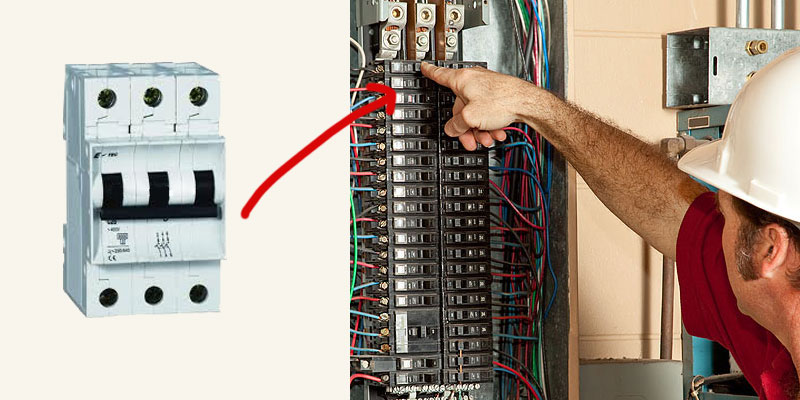 Residential Breaker Panel Replacement in McKinney, Allen, Garland, Plano, TX & Nearby Areas
Schedule an Appointment?
Fill out the form below and we'll get back to you right away.
If you're in Texas and live in a home that was built from the 1960s to the 1980s, chances are that you may be occasionally experiencing some irregularities with the power in your home. Lights may flicker or dim, or in particularly bad cases, you may hear a popping noise or smell a burning scent in the area of your breaker box. If you have encountered any of these, then it is critical that you have your breaker panel replaced immediately.
The reason why this is happening is that from the 1960s to the 1980s, a lot of the homes that were built in the Texas area were equipped with breaker panels and fuse boxes from companies such as Federal Pacific, Zinsco, Sylvania, and Crouse Hinds. These panels are supposed to "trip" or shut down power in your home in case of an overload or overheating, but unfortunately, it has been found over the years that the panels from these manufacturers (a lot of whom are no longer in business) are faulty and don't trip as they are supposed to. This is a dangerous situation because an overloaded breaker panel can cause electrical fire.
We at Pettett Electric understand that safety in your home should always be the top priority, and we can help you in keeping your household safe with our breaker panel replacement services. Using only top-quality equipment from trusted manufacturers, our team of professional and licensed technicians can replace your old breaker panel with a new one that you can trust to perform effectively. Even if your breaker panel is not already faulty, we can help you with breaker panel upgrades to ensure safety in your home.
Having provided top-quality services to literally thousands of satisfied clients in Dallas, Plano, Allen, Murphy, Frisco, and nearby areas, we can guarantee that our highly-trained personnel have the expertise needed to handle any type of breaker panel replacement.
So make sure to give Pettett Electric a call, or send us a message, and our friendly and helpful staff will be more than happy to assist you. Set an appointment today for estimates!