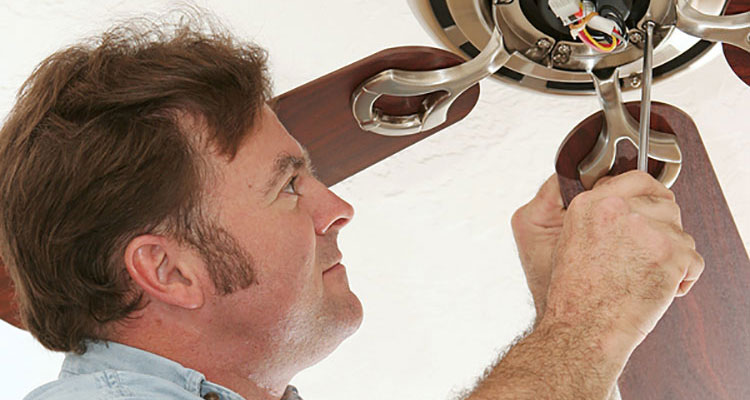 Installation & Replacement of Ceiling Fans in McKinney, Plano, Garland, Richardson, and Allen, TX
Schedule an Appointment?
Fill out the form below and we'll get back to you right away.
Ceiling fans are a necessity in every home, especially during the hot summer months. They help regulate air flow within the home to assist in preventing dampness, which can lead to mildew or mold growth, and best of all, they keep the occupants cool and comfortable. There are many different types of ceiling fans available on the market, with various colors, sizes, designs, and capacities. There are also ceiling-fan-lamp combos which are very popular.
Installing a ceiling fan in your home is not as simple as it may seem, though. In dealing with a job like this, it is best to seek the assistance of professional and licensed electricians, such as those on our team at Pettett Electric. Our highly-trained staff will be able to advise you on how to get everything up and running, as well as educate you on what to expect throughout the entire process of installation.
For example, before even putting up the new ceiling fan, the work area must first be prepped and protected in order to prevent damage to the other items in the room. The electrician must then verify the installation location, and remove other existing fixtures if necessary. From there, he or she will check to make sure that your home's breaker panel capacity can handle the extra load brought about by the new ceiling fan installation, and that the proper circuits and wires are in place to accommodate the new fan, and that everything follows existing electrical codes.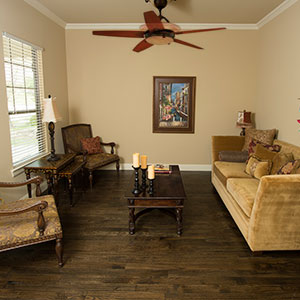 These are just a few of the things that one has to keep in mind when installing a ceiling fixture like this, but with our team of experienced electricians, we can handle it for you so you won't have to worry about a thing. Having provided our top-quality services to residents and homeowners in Dallas, TX and surrounding areas for many years, we currently have literally thousands of satisfied clients who can attest to the high quality of our work.
For all of your ceiling fan installation and repair needs, make sure to give us a call at 972-388-3560, or send us a message. Our friendly and helpful staff will be happy to answer all of your inquiries, so call us at 972-388-3560 for an appointment today!